Upcoming Events & Workshops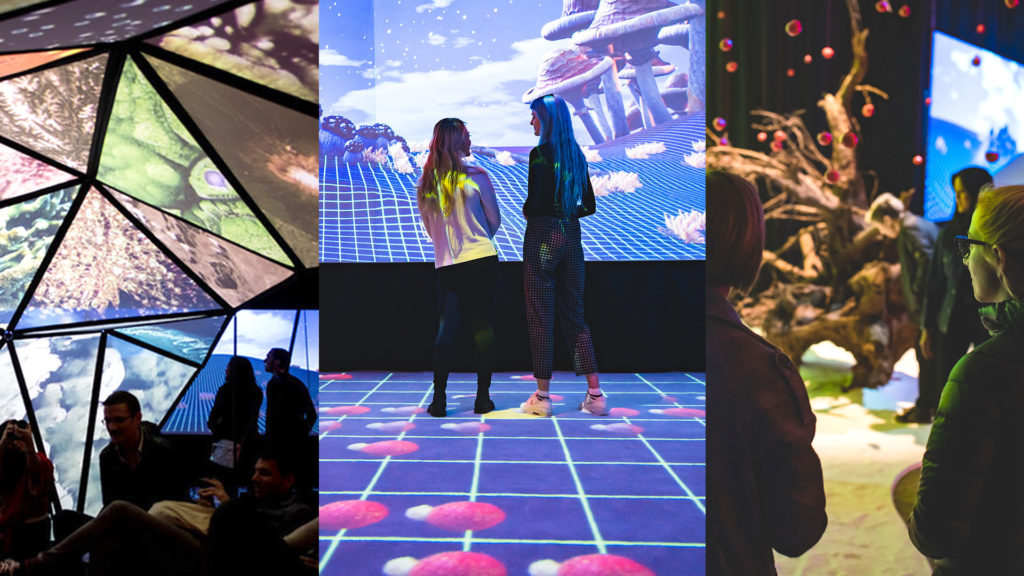 Closing Reception
With the Artists & Fault Radio
Sunday, March 1, 6 – 9pm
Music by Dor Wand (Fault Radio)
TICKETS
Join us for the closing reception of our immersive exhibition. On Sunday March 1st, celebrate with the artists and music as we mark the close our first large-scale exhibition celebrating the end of you…and the beginning of us.
Discover a new perspective on life through mesmerizing installations in this never-before-seen immersive exhibition. Lose yourself in large-scale visual projections and step into spectacular living landscapes. Reimagine your relationship with the living world — and make the planetary personal.
Past Events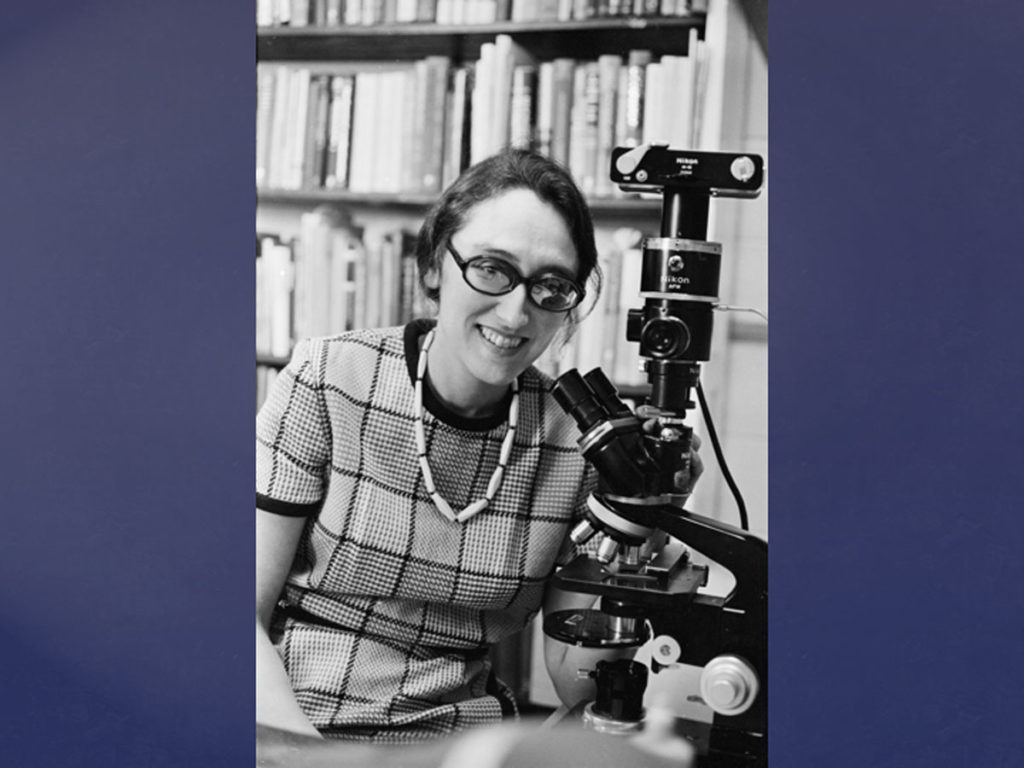 Lynn Margulis: Life & Symbiosis


With Bruce Clarke
Sunday, February 9
1 – 3pm
In this presentation by Blumberg NASA Astrobiology Chair Bruce Clarke, gain illuminating insights on the concepts and contexts at play behind the exhibition. Clarke will present a series of video interviews conducted with the champion of symbiosis and co-author of the Gaia hypothesis, the late American evolutionary theorist Lynn Margulis (1939-2011). Observers have increasingly heralded Margulis's scientific work and writings as instrumental for a paradigm shift toward the systemic connectedness of all life from its cellular foundations to its planetary expressions.
The videos cover the following topics from Margulis's scientific work: "The Origin of Mitochondria," "Life is a Connected Phenomenon," "Gaian Regulation—The System Bounces Back," "The Tissue of Gaia: Delta del Ebro, Spain," "From Life to Symbiosis," and with reference to her British collaborator on Gaia theory, "Lovelock, Autopoiesis, and Ecosystems." Participants will take away an enhanced appreciation for the visionary quality of Margulis's scientific sensibility and an informed understanding of its ongoing relevance to our current ecological crises.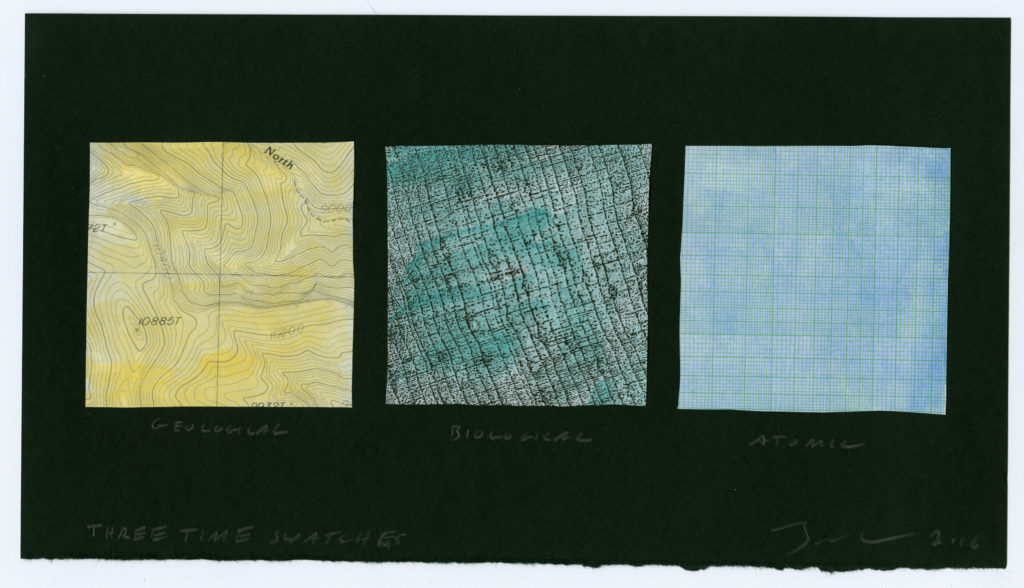 Gaian Time Reckoning


With Jonathon Keats
Location: Mountain Lake, Presidio and Avenue 12 Gallery
Saturday, February 15
1 – 4pm
In this indoor/outdoor workshop at Avenue 12 Gallery and on Mountain Lake in the San Francisco Presidio, Jonathon Keats will guide participants through the process of making an annual watershed calendar based on careful observation and documentation of liminal phenomena.
Standard time is measured on atomic clocks, providing a technical basis for global transactions. Might local ecosystems be more meaningful timekeepers? Might their natural cycles encourage us to nurture our environment and the relationships that matter most?
Learn more in the press release here.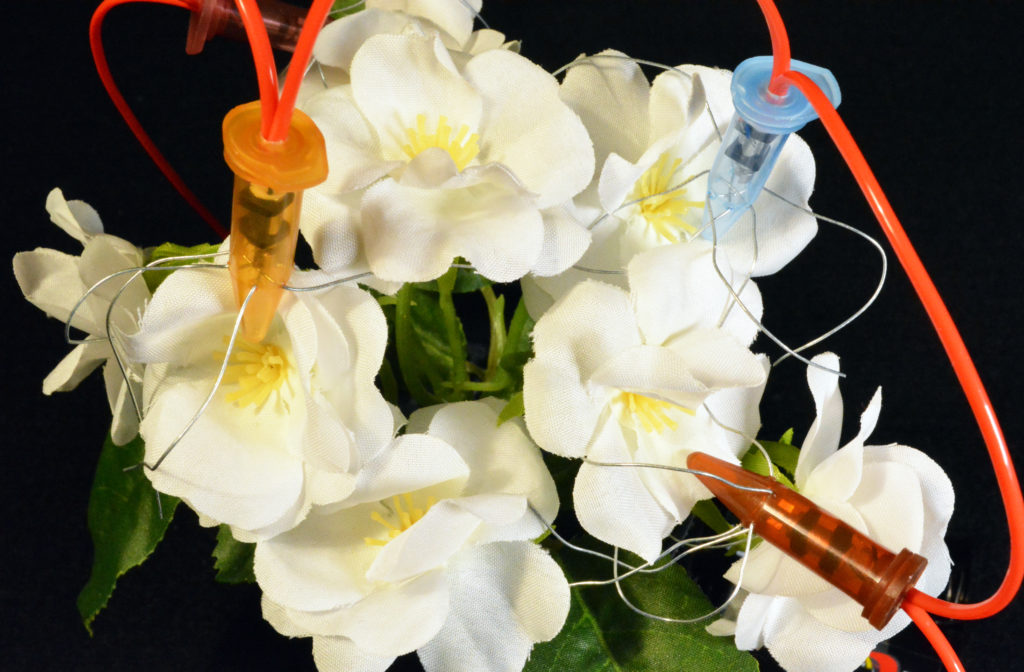 The Symbiosis Laboratory


With Jonathon Keats
Wednesday, February 19
7 – 8:30pm
Almost all species innovate in evolutionary time, and much of the innovation is symbiotic. That's served life well for most of Earth's history, but may be insufficient in present conditions of extreme climate change and unpredictability. The Symbiosis Laboratory is intended to address this problem by facilitating invention of novel technologies for the collective benefit of diverse species.
This workshop will provide an introduction to the Symbiosis Laboratory, and an opportunity to address real-world needs of threatened organisms by co-designing new evolutionary prostheses for symbiotic resilience.
Surveying the Anthropocene


With Celeste Martore & Jonathon Keats
Sunday, February 23
11am – 1pm

RSVP FOR WORKSHOP
Free with entry to exhibition, reservation required
Location: Gray Area and surrounds
Wear walking shoes, and pets are welcome to attend and participate!
Human geologists are increasingly convinced that radioisotopes from nuclear testing are the best chemical signature to define the Anthropocene as an epoch.
What do worms think? What matters most from the perspective of mushrooms or slime molds or cyanobacteria or bristlecone pine trees?
At the first gathering of the radically inclusive Interspecies Union of Geological Sciences – an organization that every organism on the planet is invited to join – human and non-human volunteers will be tasked with amassing and organizing material evidence of the Anthropocene: markers of humankind that members consider significant from their personal, cultural, biological and/or ecological perspective.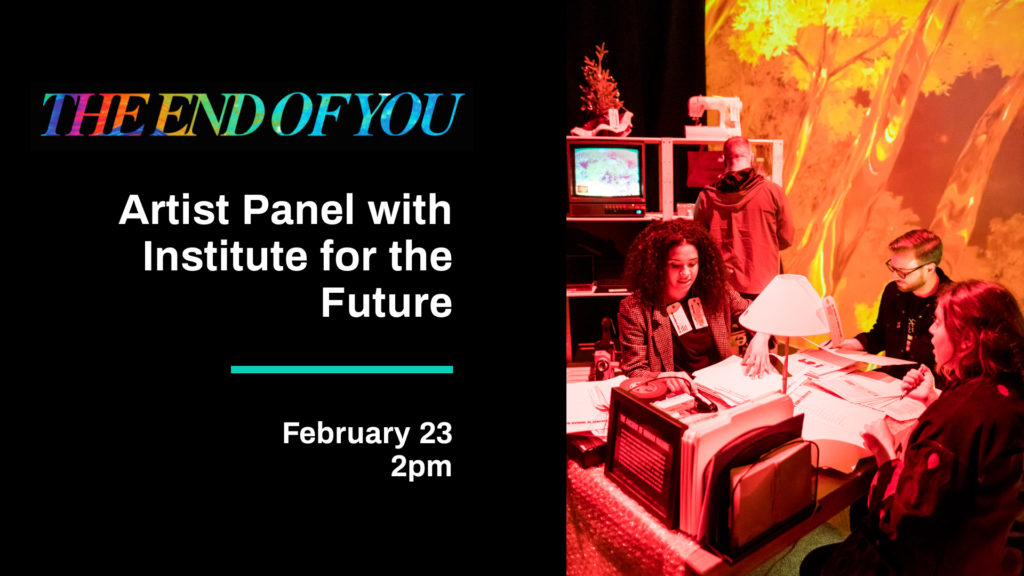 Artist Panel Conversation
With Institute for the Future
Sunday, February 23
2 – 3:30pm
RSVP FOR WORKSHOP
Free with entry to exhibition, reservation required
Discover how artists and creative technologists are collaborating to push the boundaries of experience. To augment our current immersive exhibition, Gray Area brings together the artists and curators of the exhibition in discussion. Join us for a conversation on the context, technologies, and techniques that brought the Experiential Space Research Lab to life.
The artists and curators will discuss the driving forces behind the immersive exhibition. The curators' panel will explore the motivations and context, including the process for developing the open call to explore the relationship between media art and Gaian systems. The artists will provide illuminating insight on the inspirations behind the boundary-pushing work, the technology that powers the project, and the potential of cross-disciplinary collaboration. The artists will present on their areas of expertise and discuss immersive design practices and environmental techniques utilized in the exhibition to expand on the concept and background of this expansive work. The artist talk will conclude with a question and answer period from the audience.
Panels will be moderated by Institute for the Future's Emerging Media Lab Director Toshi Hoo.
Panel 1: Curators
David McConville and Dawn Danby, Spherical Studio
Barry Threw, Executive Director, Gray Area
Panel 2: Artists
Celeste Martore, Jonathon Keats, Kelly Skye, Kevin Bernard Moultrie Daye, Orestis Herodotou, Stephanie Andrews, and Yulia Pinkusevich
Moderator: Toshi Hoo, Emerging Media Lab Director at Institute For The Future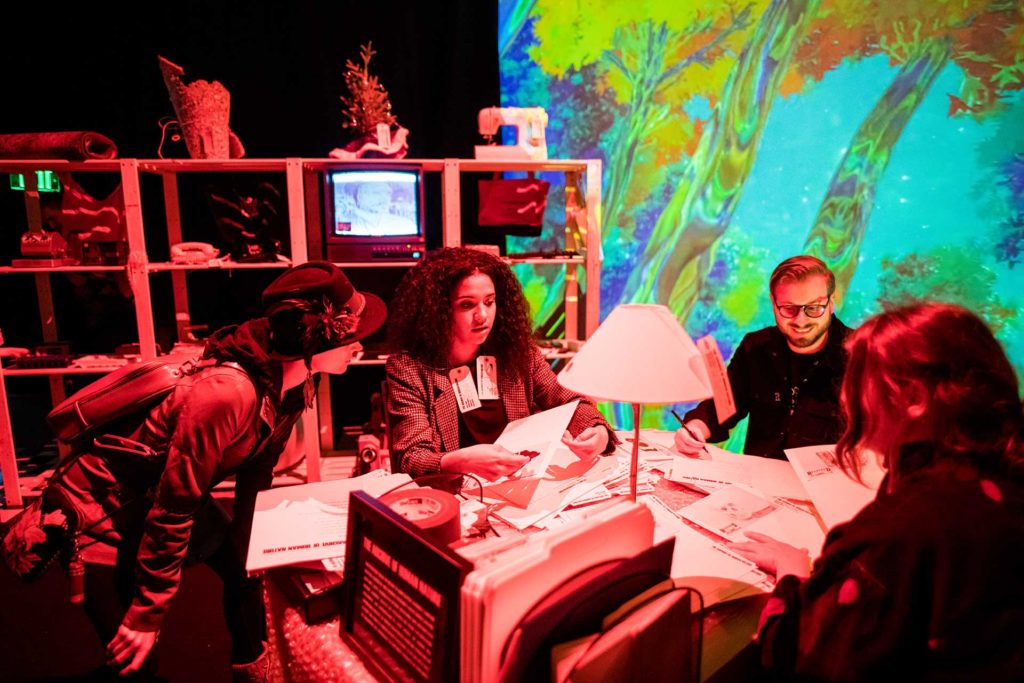 The Archive
With Performances by Space Industries
Performances by Celeste Martore, Kevin Bernard Moultrie Daye, and Bz Zhang
6-9pm through March 8th
TICKETS
The Archive of Human Nature holds evidence of human ingenuity: a collected sample of material history from three hundred thousand years of human life on Earth. Special performances by artists Celeste Martore, Kevin Bernard Moultrie Daye, and Bz Zhang bring the stories of "The Archive" to life.